Territorial economic engineering
Business France Relay
The Agency is a relay of Business France within the framework of an agreement signed between the two entities. The objective of the partnership is to define the terms and conditions under which the Parties will implement a partnership in order to define and carry out the following actions in a coordinated manner, in order to attract investors who will create jobs and value for the national and regional economies
To prospect for, welcome and monitor international investment projects and to take any joint initiative likely to encourage sustainable foreign investment in the Burgundy-Franche-Comté Region.
To make public action more efficient for foreign investment.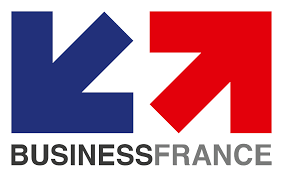 2 observatories
Decidata, Economy-Employment-Training data platform
At the initiative of the Region and within the framework of the SRDEII and the Regional Knowledge Strategy, an agreement was signed between the State, the Region, the AER BFC, the CCI BFC and EMFOR, to develop a shared regional observation system on the themes of Economy-Employment-Training, called "Décidata, platform of socio-economic data in Burgundy-Franche-Comté". This online tool aims to offer free information to anyone, whether a professional or an individual, on companies and sectors of activity, key figures for the territories, the training offer, etc. Up to 10 geographical levels, more than 600 indicators mobilising more than 20 regional and national suppliers. Numerous studies, to be downloaded, complete the knowledge of the economic dynamics of the region and its territories.
Your contact : David Bac – dbac@aer-bfc.com – 06.32.83.06.23
Observatory of Activity Zones in BFC
Online platform for identifying and qualifying economic activity zones in Burgundy-Franche-Comté: size, availability of plots, knowledge of occupants (soon), etc. Enriched on a daily basis, the ZAE Observatory transcribes the knowledge of land occupation by the EPCIs themselves, with the support of AER BFC and ARNia.
https://cartes.ternum-bfc.fr/?config=apps/agence-regionale-du-numerique-et-de-l-intelligence-artificielle-arnia/economie.xml
Your contact : Yoann Dumon – ydumon@aer-bfc.com – 03.81.81.72.05
Decidata in 2021
1 100

business users

120

regional publications
Relaying and connecting EPCIs
The AER BFC is one of the EPCI's (Établissements Publics de Coopération Intercommunale) relays with companies, in supporting their establishment and development:
Business project engineering at every stage of the business life cycle.
Engineering of innovative projects
Promotion of real estate and land offers
For this purpose, the AER BFC has powerful knowledge, inventory and management tools that enable it to provide precise answers to territories and regional economic development actors:
socio-economic observatory
thematic and sectoral mapping
territorial economic benchmark
key data on the economy, markets, sectors, etc.
access to tools developed by the Agency: business real estate, degraded areas, business land
monitoring of key companies and sectors.