Support with setting up projects
One of the principal roles of the AER BFC is to attract investors and ensure their loyalty to the region. The agency has a mission to promote, prospect for, and provide support for projects of both French and foreign investors in our region's strategic sectors.
This can be done in various ways:
Through the agency's own tools: website, social networks, newsletters, etc.
Through service providers who specialise in finding projects
Through Business France, a national public operator for which AER BFC is the region's sole contact in promoting France on the international stage and finding international projects which will benefit the country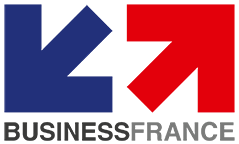 Our actions
Prospecting for foreign investors at national and international trade shows, during targeted prospecting missions or welcoming foreign delegations to Bourgogne-Franche-Comté.
Monitoring the set-up of projects: support for all business projects (development, creation, extension, investment, partnership, etc.) and putting investors in touch with any partner with a potential role in the project's success in Bourgogne-Franche-Comté.
Promoting Bourgogne-Franche-Comté and its regional assets, both in France and abroad.
Collaboration with Business France
Key missions of Business France
Supporting the international development of companies and their exports
Inform and support foreign investors in France
To promote the attractiveness and economic image of France, its companies and its territories
Managing and developing the Volontariat International en Entreprises (V.I.E)
International cooperation
On 12 July 2018, AER BFC and Business France signed a partnership agreement with the BFC CCI. The agreement signed with Business France forms the Region's "Team Invest BFC" and aims to strengthen investor prospecting and reinforce the region's appeal to new businesses.
AER BFC can provide support in various aspects of creating or setting up your project:
Defining your project and certifying the specifications,
Identifying property requirements and searching for available land,
Presenting and connecting with the regional ecosystem,
Identifying subsidies for the project,
Providing support with intellectual property,
Supporting innovative projects,
Connecting with key stakeholders (both public and private),
Regulatory requirements,
Visiting the site,
Technical and financial backing.
Our supports
Vicky Foods
The Vicky Foods group, through its company Dulchalon, confirmed the opening of its production plant in Saône-et-Loire, its first in France, during the last quarter of 2022. This is a strategic and ambitious project for the region, creating 60 jobs initially and eventually employing 250 workers. The manufacturer will invest approximately 45 million euros in the area of regional interest, SaôneOr Business Park in Grand Châlon, to develop its logistical activities and infrastructures, thus enabling it to supply both the French market and other neighbouring markets such as Germany, Switzerland and Northern Italy.
The AER BFC is delighted to have been able to support this project, discovered in collaboration with Business France Madrid, and to have been able to champion possible sites for it in the region, thus enhancing the regional ecosystem through the establishment of this new plant in Bourgogne-Franche-Comté. This will enable the company to meet the market proximity objective and reduce the environmental impact of its production. Support of 1.4 million euros was approved by the regional council to support the company with the set-up.
Discover the company