Healthcare Industries and Technologies
Bourgogne-Franche-Comté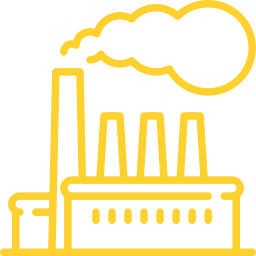 500 plants (including subcontractors)
13,000 employees
23 university research units
2 clinical investigation centres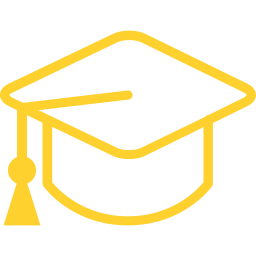 1 engineering school specialising in biomedical engineering
6 engineering schools
The AER BFC supports you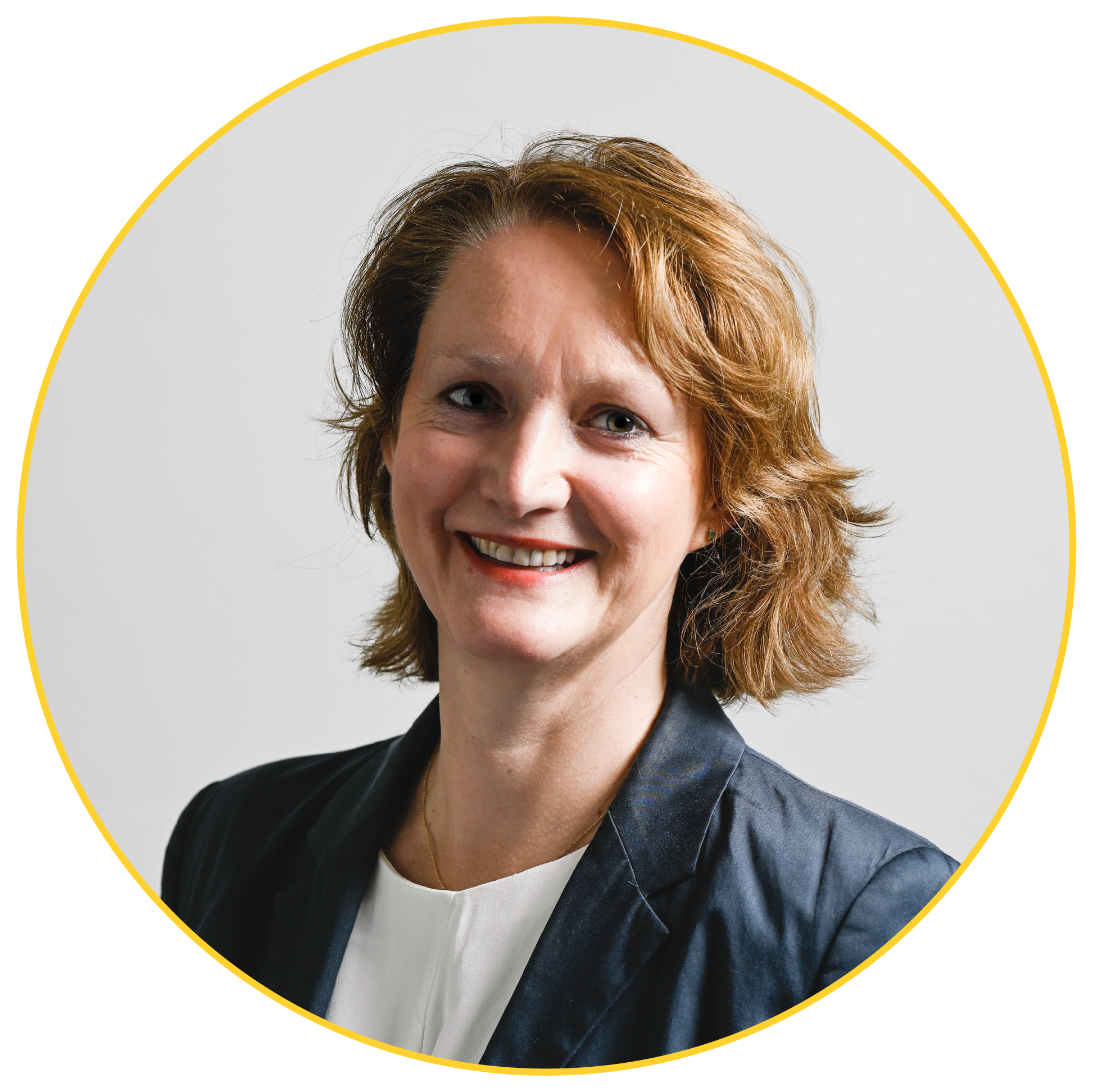 Béatrice JOLY, Health Industries and Technologies Project Manager, will be your main contact within the AER BFC for any development or establishment project.  With 20 years' experience in economic development, she has been supporting the structuring of the health sector in Burgundy-Franche-Comté for the past 5 years. Thanks to her knowledge of the regional ecosystem (companies and economic players in the sector) and the specificities of companies, medical devices and pharma biotech (regulations, market access, subcontracting, etc.), she will be able to assist you in the various stages of your project:
Financial engineering,
Search for land and business real estate,
Search for industrial partnerships in R&D.
Press pack
« BFC, concrete responses to health issues (fr) »
A region resolutely invested in the medicine of the future
An efficient ecosystem to support the evolution of health industries and technologies
Bourgogne-Franche-Comté excels in providing concrete responses to current challenges such as the ageing of the population, the development of chronic diseases, individualised health needs, prevention, etc. With the presence for more than a century of pharmaceutical gems (Urgo Group, Vétoquinol, etc.) and a network of SMEs often stemming from the microtechnology tradition, experts in the design of medical devices and sub-assemblies (Micro-Méga, Proteor, Statice, etc.), Bourgogne-Franche-Comté has a long standing history of health companies.
These companies interact with an entire ecosystem that includes the Dijon University Hospital, the Besançon University Hospital, the Georges-François Leclerc Cancer Centre (CGFL), the Bourgogne-Franche-Comté French Blood Establishment (EFS), the Pharm'Image regional pharmaco-imaging centre, numerous research centres and laboratories, the three competitiveness clusters involved in health (PMT, Vitagora and Polymeris), universities and engineering schools. An ecosystem turned towards the future which contributes to making Bourgogne-Franche-Comté a region resolutely invested in the medicine of the future.
A pioneering spirit for research and innovation
Bourgogne-Franche-Comté has 23 university research units and nearly 20,000 students in life sciences and applied technologies. Medical research conducted within the various public and private research structures (CHU, Établissement Français du Sang, Centre de lutte contre le cancer de Dijon, CNRS) allows the territory to be visible in certain medical specialities such as cellular and tissue biotherapies, oncology, cardiovascular pathologies, proteomics, instrumentation and medical imaging.
Exemples d'innovation

Alcis: endovascular catheter with a valve for the placement of aortic prostheses
Archeon Médical: DM for monitoring mechanical ventilation
Crossject: needle-free auto-injector
Imasonic SAS: ultrasound transducers
OneFIT Médical: cutting guides for orthopaedic surgery
Proteor: bionic leg prosthesis
Statice: co-development of an artificial pancreas
Advanced skills in microtechnology and materials

Bourgogne-Franche-Comté combines in its territory advanced skills in micro, nanotechnology and biotechnology as well as in materials, which are essential assets for inventing and miniaturising ever more efficient medical technologies: FEMTO-ST Institute and ICB Laboratory.
4 areas of excellence in BFC
Medical technologies
Pharmaceuticals – Chemicals – Cosmetics
Biotechnology & Services
E-health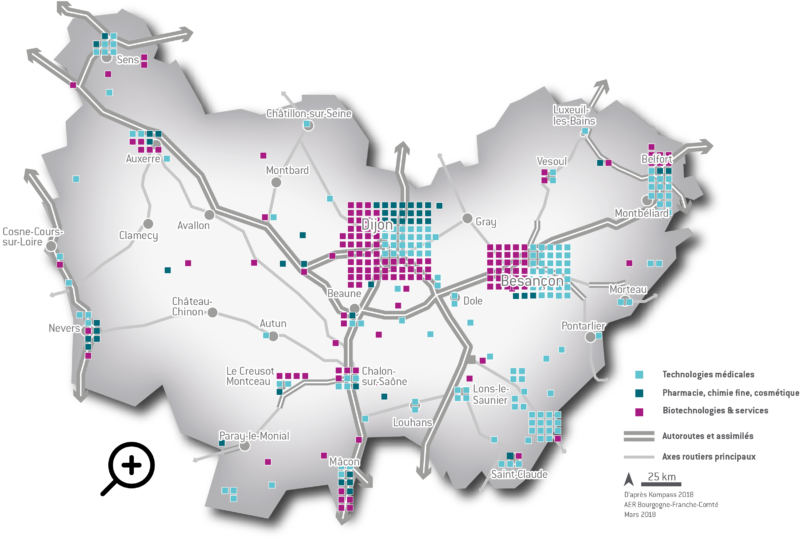 A network of partners to support companies
PMT Santé –

Health cluster led by the PMT, PMT Santé leads the entire community made up of companies, research laboratories and higher education schools in the field, through a regional action plan.

PMT Propulseur – The PMT operates the Propulseur, a regional and sectoral start-up accelerator, specialising in smart systems, biotech and bioproduction. After a 360° assessment, it offers managers individual, tailor-made support.
BFCare – The BFCare cluster brings together industrialists in the health sector based in the Bourgogne-Franche-Comté region. Its missions include facilitating the emergence of cooperation and synergies between the members of the network, encouraging the exchange of good professional practices and promoting partnerships with the academic world.
TIS – The Cluster of Innovative Health Technologies of the North Franche-Comté region, highlights the expertise of its members, particularly in orthopaedics and additive manufacturing.
PMT – A competitiveness cluster since 2005, the PMT (formerly the Microtechniques cluster) federates the regional health technology sector, which is based on excellence in microtechniques. It structures the local medtech sector on the one hand and the biotech, pharma and bioproduction sectors on the other. More than 110 members actively participate in the activities of the PMT Santé cluster.
2 competitiveness clusters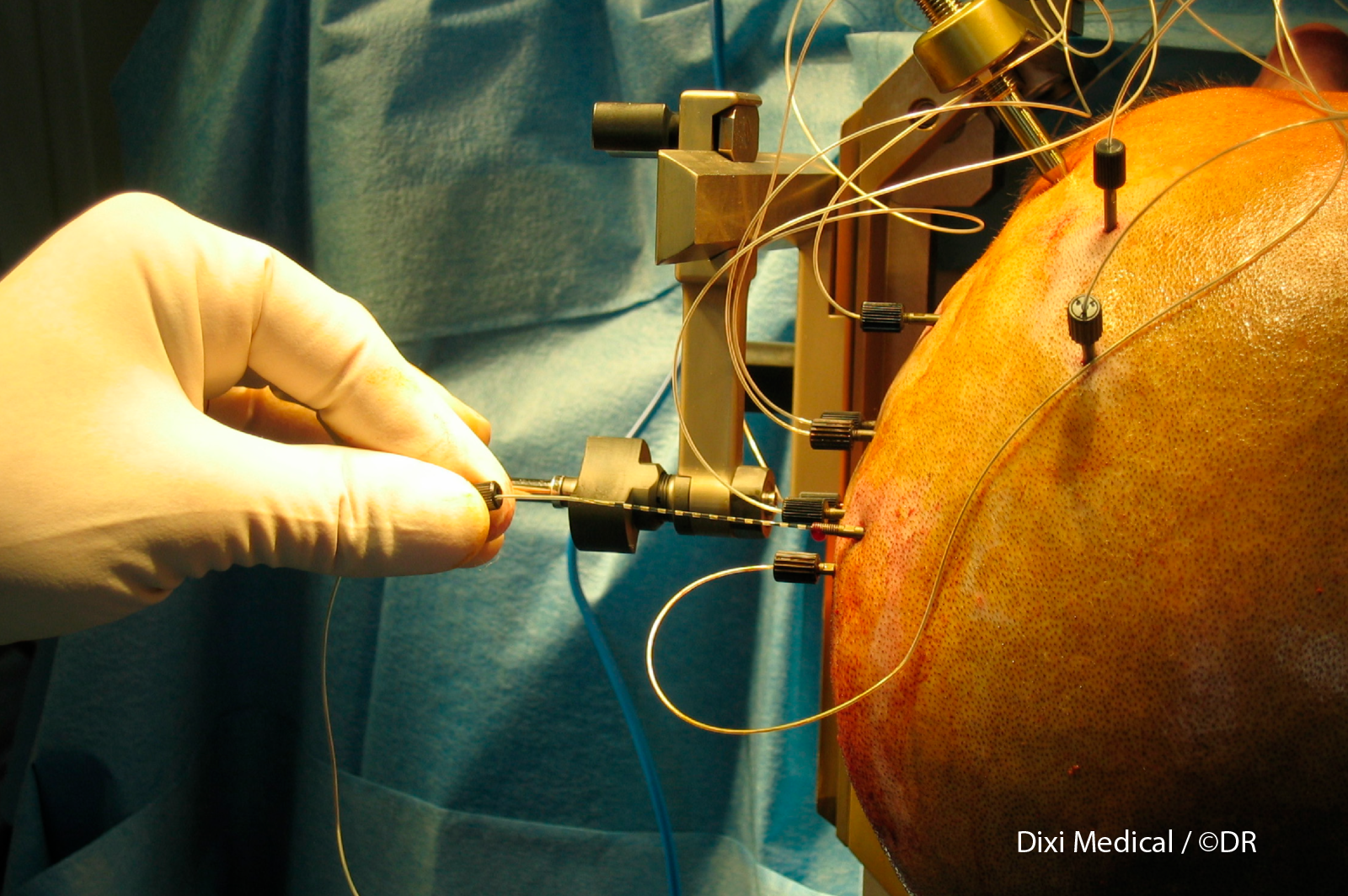 Medical devices
Equipment for dentistry, surgery, therapy, ultrasound imaging, surgical assistance, bone or dental prostheses, neurological valves, etc. Often from the field of microtechnology, regional companies design and manufacture parts for the sector's major clients or finished products.
Electronics, micro-mechanics, micro-robotics, IT, plastics, surface treatment, optics, additive manufacturing, miniaturisation, these and other skills are mastered for the development of mastered for the development of innovative
instruments for analysis, diagnosis or treatment.
Some emblematic companies:
ADHEX PHARMA, CROSSJECT, DIXI MEDICAL, EOS IMAGING FCI, FILAB, GROUPE URGO, ILSA, IMASONIC, IMMUNODIAGNOSTIC SYSTEMS, MAIN CARE IDO-IN, MEDICOAT, MICRO-MEGA, ONEFIT MEDICAL, PROTEOR, PROTHEOS, PURELAB PLASTICS, SOPHYSA, STATICE, ZIMMER BIOMET…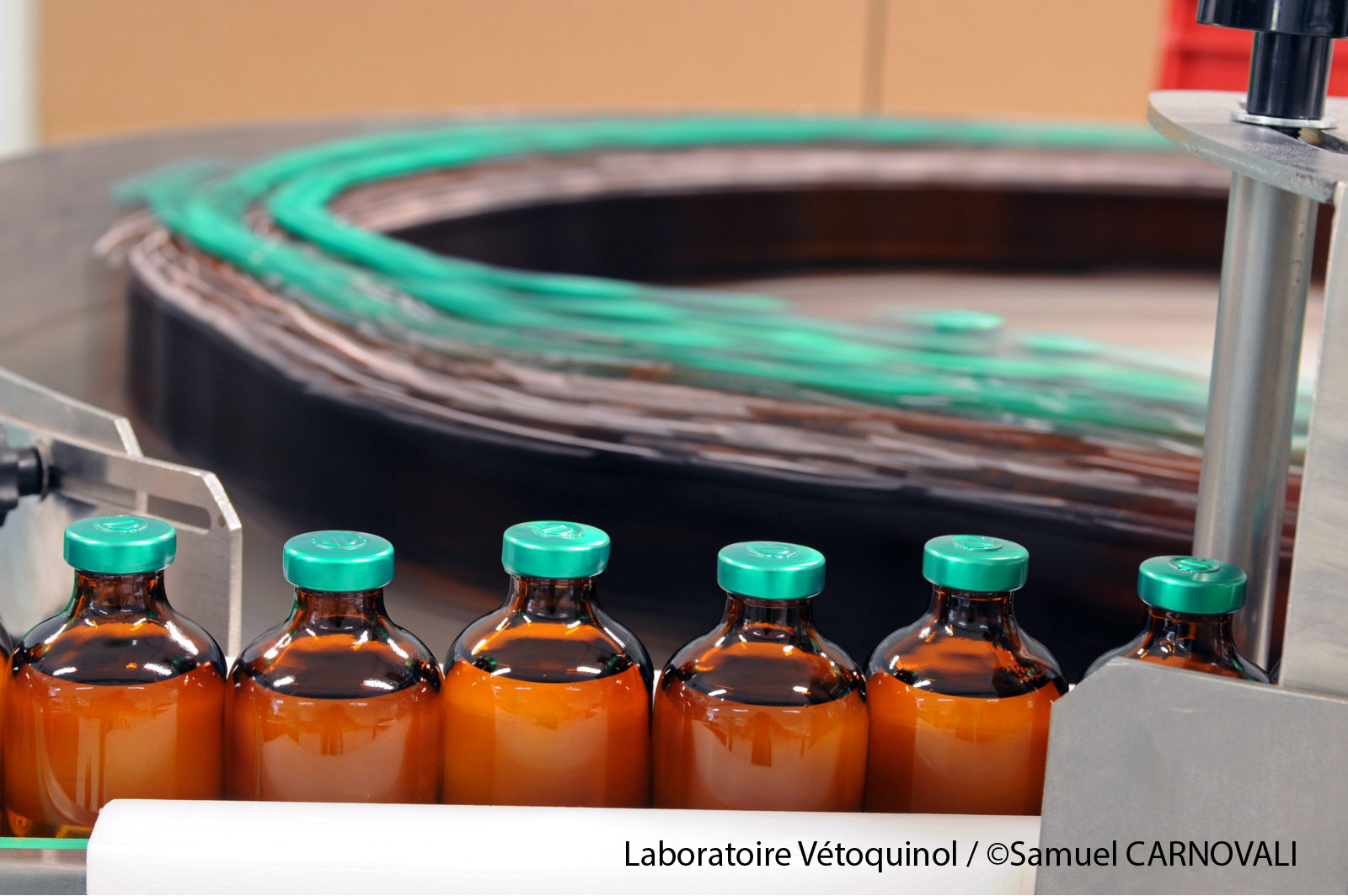 Pharmaceuticals – Chemicals – Cosmetics
The pharmaceutical and chemical industries include research, manufacturing and marketing of medicines for human and veterinary medicine. Bourgogne-Franche-Comté has a strong territorial base in the manufacture of medicines thanks to the presence of major pharmaceutical groups. For some companies in the sector, nutrition is a major area of innovation, thanks to the expertise of the VITAGORA competitiveness cluster.
Some emblematic companies:
ADHEXPHARMA, ASTREA PHARMA, CENTRE PHARMA, CORDEN PHARMA, CROSSJECT, DELPHARM, GALIEN PHARMHOLDING, GROUPE URGO, SPPH, VÉTOQUINOL…
Biotechnology & Services
Biotechnologies, which were developed with the discovery of DNA, are now seen as the medical technologies of the future. In the field of health, they contribute to the understanding of living organisms for diagnosis, vaccines, in vitro fertilisation, genetic engineering and innovative therapeutic drugs.
Some emblematic companies:
ADHARA (Groupe URGO), CANCELL THERAPEUTICS, COVALAB, CHEMATEC, DIADONE, FILAB, GROUPE CEN, INVENTIVA, ICTA, LYMPHOBANK, MACOPHARMA, ONCODESIGN, PRECISION MEDICINE, RD BIOTECH…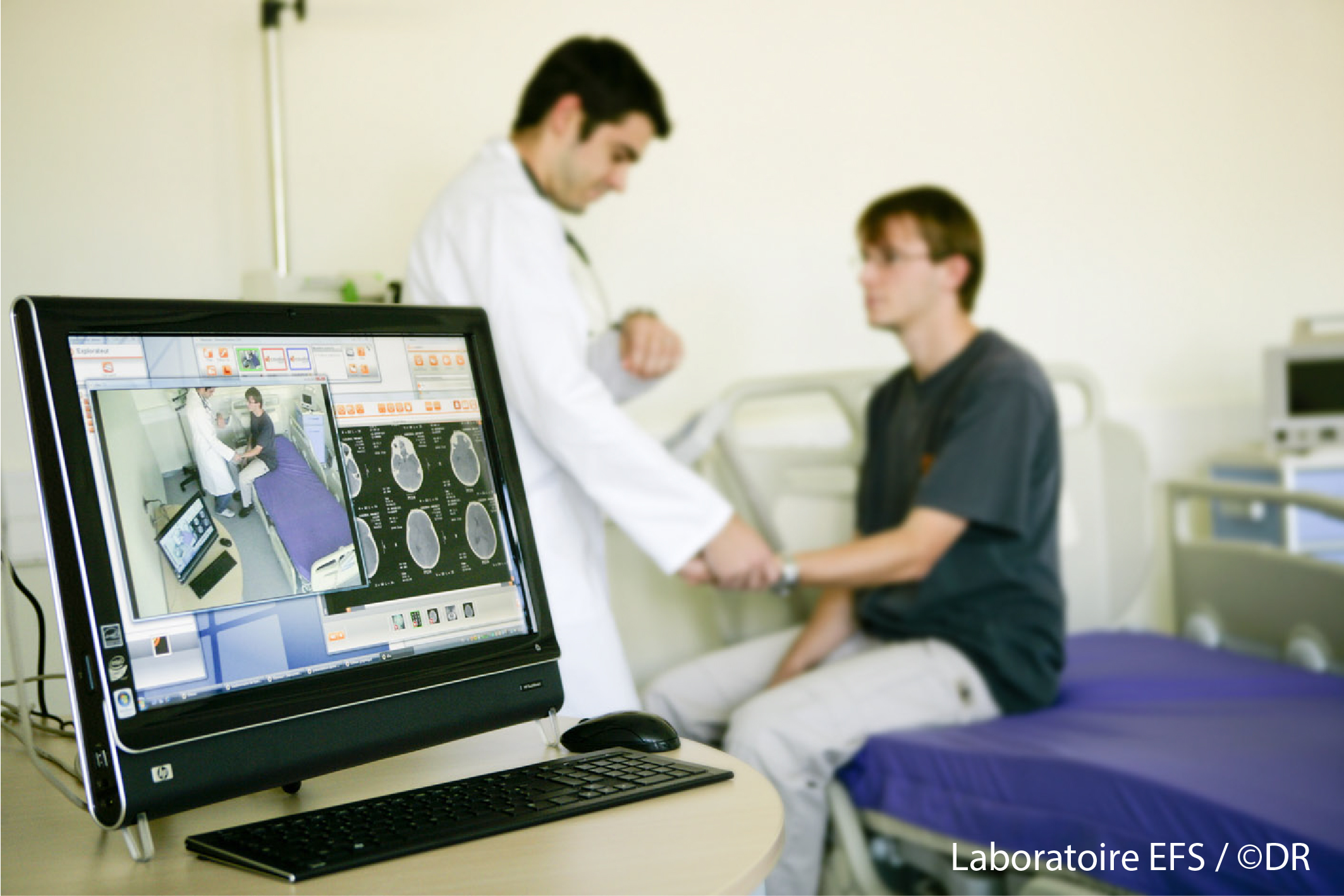 E-health
E-health should experience exponential growth in the years to come, leading new players to invest in this field, including information and communication technology companies that develop products or services related to care ( teleconsultation, e-prescription, etc.). Players from the world of data and artificial intelligence also play a growing role in this field of health.
Some emblematic companies:
AMAROB TECHNOLOGIES, ANTHROPI, ARCHEON MEDICAL, AUM BIOSYNC, BIOSERENITY, CASIS, C.PAGE, MEDICOTECH, PIXEE MEDICAL, PROTHEOR, SHINE MEDICAL, UMMON HEALTHTECH, VITARIS…
They have benefited from our support
Type de project:

 development

Activity:

 manufacture and marketing of neurological valves and intracranial pressure monitoring devices

Location:

Besançon (25)




Partners:

DREETS

Expected jobs:

150



Sophysa is a company specialising in the design, manufacture and marketing of neurological valves and intracranial pressure monitoring devices. Present in more than 70 countries, the company has a consolidated turnover of €28 million, 90% of which is exported, with a workforce of 225. In order to consolidate its international positions and conquer new markets, the company needs to develop its production capacity and invest in automation equipment to optimise its processes. This is why Sophysa has launched the construction of a second industrial building that will enable it to triple its production capacity in ten years' time and double its on-site workforce from 150 to 300 people.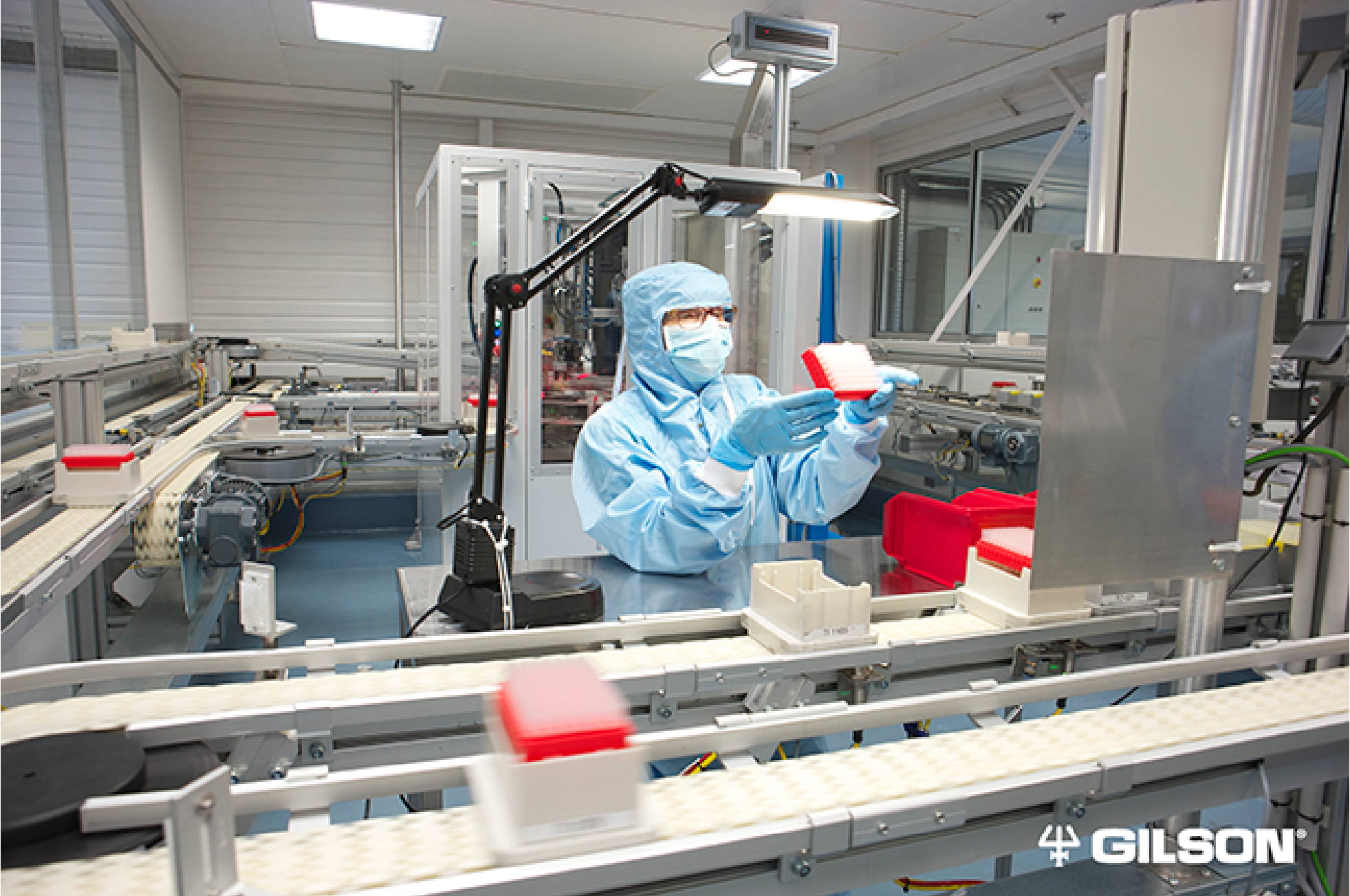 Type de project:

on-site extension




Activity

:

production of parts, consumables and assembly of plastic systems for the medical sector

Location:

Moirans-en-Montagne (39)


Partners:

DREETS, Business France

Expected jobs:

30
PureLab Plastics, a subsidiary of the American company Gilson, specialises in the production of parts, consumables and assembly of plastic systems for the medical, diagnostic and life science industries. The only French manufacturer of pipette tips and capillary pistons, it is supported by the State for its "France Relance" project to increase its capacity and create a national centre of excellence. This investment, which was facilitated by the Agency, is part of a socially and environmentally responsible approach, allowing the creation of several dozen jobs on the Moirans-en-Montagne site.
Innovative projects in BFC
URGO GROUP'S GENESIS PROJECT
The GENESIS research project aims to develop a new healing solution for so-called severe wounds.
To carry out this large-scale project, Urgo has surrounded itself with partners with recognised scientific, technological and industrial expertise: an AFM-Telethon laboratory, the Établissement Français du Sang (French Blood Establishment), Dassault Systèmes and the LBTI (CNRS / Université Claude Bernard Lyon1).
The GENESIS project has been approved by the Comité Stratégique de Filière des Industries et Technologies de Santé (CSF ITS), which supports strategic sectors to increase France's competitiveness and the transformation of its healthcare industries for the future. It also has the support of the Medicen competitiveness cluster, which promotes innovative, general interest and collaborative projects.
URGO's long-standing presence in Burgundy-Franche-Comté is reflected in the creation of a dedicated laboratory in Chenôve. This laboratory is supported by the city, the State, the Burgundy-Franche-Comté Region and Dijon Métropole.
MIMEDI – STREAMLINING THE MANUFACTURE OF INNOVATIVE MEDICINES
Combining skills in microtechnology (Mi) with those in the production of Innovative Medicines (Médi), MiMédi aims to optimise the Médi of the future in parallel with the development of a new production system. This bioreactor will provide a sterile (closed) environment for low-cost and safe production. It will allow the multiplication, selection and modification of cells (e.g. from blood) taken from a patient until the Medi is packaged.
CARI23 – A MAJOR ADVANCE IN THE TREATMENT OF LEUKAEMIA
After more than six years of work on one of the most deadly leukemias, a research programme conducted within the French Blood Establishment of Bourgogne-Franche-Comté (EFS BFC) with the Besançon University Hospital has obtained significant funding from the National Cancer Institute (INCa) and the DGOS.
Supported by UMR1098-RIGHT (associating EFS BFC, Inserm and UBFC/UFC) and Besançon University Hospital, this project aims to improve the treatment of people suffering from "pDC leukaemia", an aggressive leukaemia with a particularly poor prognosis.
A state-of-the-art scientific and technical environment
Unique training courses in France
ISIFC – Institut Supérieur d'Ingénieurs de Franche-Comté – Génie Biomédical
The ISIFC, an internal school of the University of Franche-Comté, has had the CTI label for initial training since 2001 as well as for continuing education and VAE. The school trains nearly 50 engineers per year for industry, research and health care centres, who possess a rare triple culture: technical, regulatory and medical.
INTHERAPI Graduate School
The University of Bourgogne-Franche-Comté offers an integrated international master's-doctorate course, entitled INTHERAPI for "Innovative Therapies, Pharmaco-Imaging and Multimodal-Imaging". The 7 Masters, the three Doctoral Schools, the INTHERAPI laboratories and the associated establishments (INSERM, CNRS, INRA, AgroSup Dijon, the two university hospitals, the CGFL, the EFS) are spread over the sites of Dijon and Besançon in Bourgogne-Franche-Comté: a good opportunity to discover a whole region and its culture.