Aeronautics
Bourgogne-Franche-Comté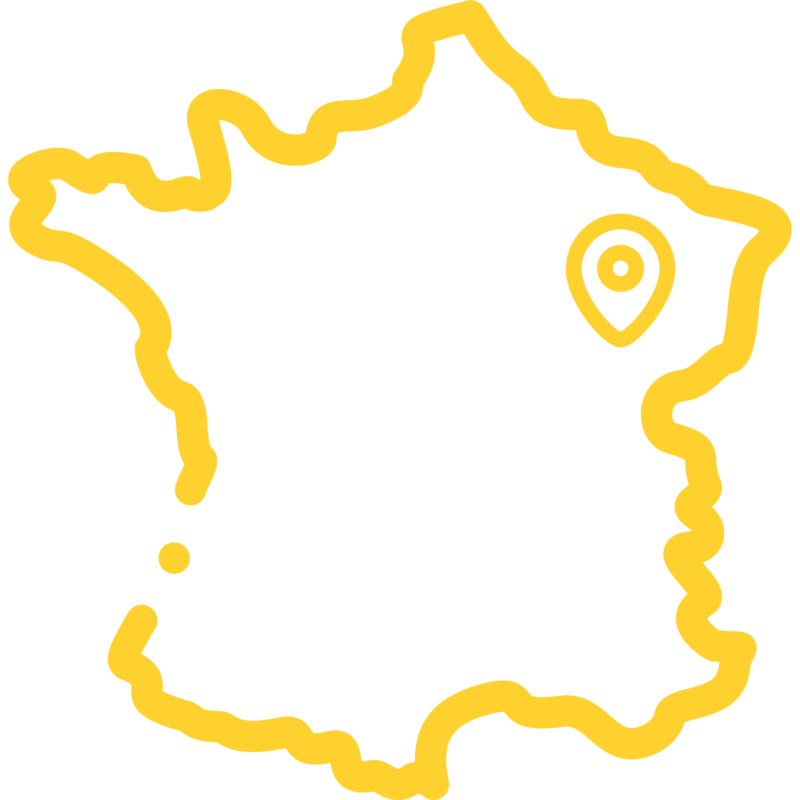 1st region for light aviation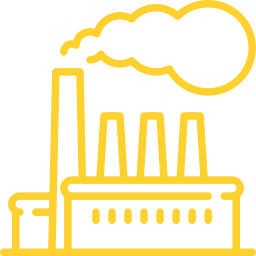 400 establishments
18,000 employees

4 laboratories related to the sector
The AER BFC supports you
Nicolas GRENIER, Aeronautical Project Manager, will be your privileged contact within the AER BFC, for any project related to the aeronautical sector. As a pilot, he has many responsibilities in aeroclubs and in the Côte-d'Or departmental aeronautical committee. With 8 years of experience in the aeronautical field thanks to his support of Airbus subcontractors in Picardy, he will be able to assist you in your projects. The support offered by the AER BFC takes different forms:
Meetings with high-stake companies,

Participation in the animation of the ecosystem,

Targeted prospecting in France and abroad,

Engineering of company projects,

Financial engineering,


Land and business real estate.
Answers to the aeronautical challenges of tomorrow
A future-oriented ecosystem

In Bourgogne-Franche-Comté, the sector is organised into 3 segments: commercial and defence aeronautics, light aeronautics and airport infrastructures
Complementary skills

Regional know-how is based on an industrial fabric with complementary technological skills: telecommunications, networks, transport, energy, metalworking, surface treatment, microtechniques and composite materials. This expertise has long been of interest to the sector's major contractors, one of whom is based in the region: Safran (4 sites). Based on the needs of the market, the training courses generate a qualified workforce adapted to the demands of the manufacturers. An ecosystem turned towards the future which contributes to making Bourgogne-Franche-Comté a region of aeronautical excellence.
A region for entrepreneurial innovation

With its business parks and its road and airport infrastructures, Bourgogne-Franche-Comté has all the assets to welcome your projects in an environment designed for entrepreneurial innovation. The region's companies contributed to the renaissance of French aeronautics in the aftermath of the Second World War. The Jodel and Robin aircraft contributed to the development of this activity and made France the second country in terms of the number of pilots. This industrial activity allowed the development of innovations and continues today in the aeronautical sector of the region. The expert know-how for civil or military aeronautics and defence is based on an industrial fabric with complementary technological skills.
6 Reasons to choose the Bourgogne-Franche-Comté

1st industrial region
1st region for light aviation
1 major prime contractor: Safran
2 dedicated clusters
A diversified subcontracting network
Targeted training opportunities
Some companies in the sector
Danielson Aircraft Systems, JG Aviation, Kep Technologies, Lisi Aerospace, MK Composites, New Robin Aircraft, Safran, SKF Aerospace, Thalès, UTC Aerospace, etc.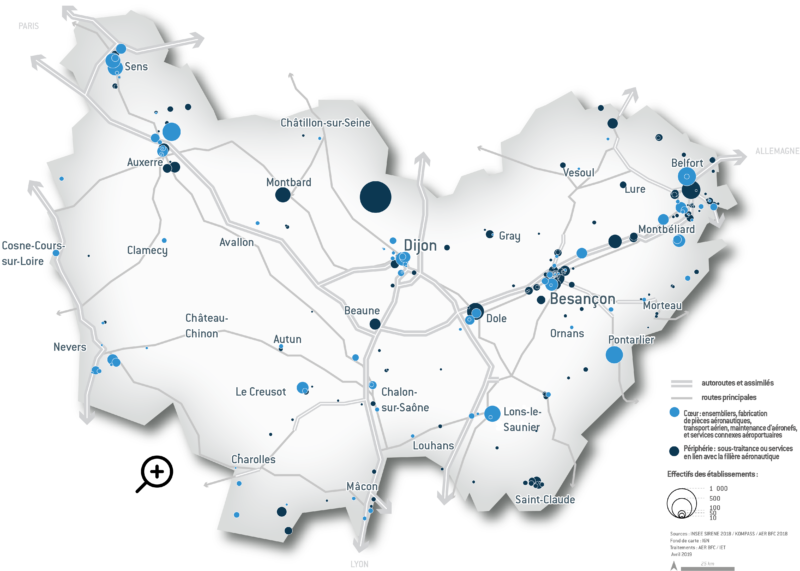 Partners to support you
Pôle Véhicule du Futur :

 a reference centre for land transport, mobility solutions and associated services. It brings together and leads an ecosystem of 400 members in the Bourgogne-Franche-Comté and Grand Est regions.

Polymeris :

 As a reference in innovation for the plastics, rubber and composites sectors, we work in France and internationally to promote a dynamic and innovative industry by relying on a network of public and private players at regional, national and European level.

Pôle des Microtechniques (PMT) :

 the PMT represents, leads and federates companies with microtechnical know-how in the service of aeronautics, health, etc.
Pôle Nuclear Valley :

 The only state-approved competitiveness cluster dedicated to civil nuclear power in France, Nuclear Valley promotes the emergence of innovative and competitive solutions for the civil nuclear industry.
Our support
Type de project:

extension

Activity:

maintenance and repair of light and business aircraft

Location:

Gray Saint Adrien (70)


Partners:

Conseil régional de
Bourgogne-Franche-Comté, Communauté de Communes de Gray, Conseil Départemental de la Haute-Saône

Expected jobs:

8



Following the investment of 3 million euros in the development of its building in 2019, JG Aviation continued its development in Bourgogne-Franche-Comté with the creation of a workshop and a paint booth to complete the fitting out of the Jets before delivery. AFD supported the company in the financial engineering of the project and in particular in the search for possible financing for its development.
Innovative companies
AERO CONCEPT ENGINEERING – FLUID STUDIES
With its origins in Formula 1, ACE offers aerodynamic expertise for numerous aeronautical projects (drones, aircraft, propellers, aeronautical appendages).
AVIONEO ROBOTICS – TAXI VOLANT EVTOL 4.0
Avionéo's ambition is to develop a zero-emission eVTOL fleet (convertible vertical take-off aircraft). An efficient and ecological solution based on an innovative 4.0 industrial model, much more economical than the car in everyday life.
Un environnement scientifique et technique de pointe
A campus dedicated to aeronautics
Saint Yan Air'e Academy
In line with the booming aviation market, Saint-Yan Air'e Academy brings together all the players in aeronautics-related training, with the ambition of creating an international centre of excellence in this sector. Based at Saint Yan airport in Saône-et-Loire, the Saint Yan Air'e Academy Campus brings together various training centres to offer:
Training for pilots and controllers,
Training for flight crews,
Airport training.