An ecosystem serving research & innovation
6

6th region for public and private investment in R&D

12,160

employees in R&D

51

accredited research units at Bourgogne-Franche-Comté University

5,600

researchers (3/4 public sector, 1/4 private sector)

14

private business world research centres

3

France's top three patent fi lers have activities in the region: PSA, Safran, CEA

11

11 technological platforms
Major research organizations in Bourgogne-Franche-Comté
Four national research organizations:
CEA (ALTERNATIVE ENERGIES AND ATOMIC ENERGY COMMISSION)
CNRS (NATIONAL CENTRE FOR SCIENTIFIC RESEARCH)
INRA (NATIONAL INSTITUTE FOR AGRICULTURAL RESEARCH)
INSERM (NATIONAL INSTITUTE OF HEALTH AND MEDICAL RESEARCH)
Four health care establishments:
DIJON TEACHING HOSPITAL
BESANÇON TEACHING HOSPITAL
CGFL (CENTRE GEORGE-FRANÇOIS LECLERC)
ÉTABLISSEMENT FRANÇAIS DU SANG
Three « FRENCH TECH » cities
DIJON
Food Tech certification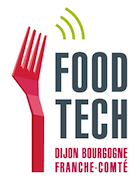 BESANÇON
HealthTech (Medtech – Biotech)
certification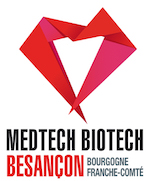 CHALON-SUR-SAÔNE
IOT Manufacturing
certification

High Ambition Innovation Areas
3 AWARD-WINNING PROJECTS IN THE REGION
Model territory for "2030 sustainable food system"
LED BY DIJON METROPOLE

Transformation of an industrial area – creation of an innovation ecosystem and development of green technologies
LED BY PAYS DE MONTBELIARD AGGLOMERATION AND GRAND BELFORT

Happi Montana "an archipelago of territories running 80 experiments, medium for the living lab on innovation and development in mountain areas"
LED BY CC MORVAN SOMMETS ET GRANDS LACS

Close cooperation between industry, education and training, and research
5 competitiveness clusters
MICRO-TECHNIQUES CLUSTER BOURGOGNE-FRANCHE-COMTÉ
Positioned in high value added sectors such as the biomedical, security, defence, electronic payment systems or power sectors.
163 members
NUCLEAR VALLEY
Combines the comprehensive engineering skills for nuclear power production and the manufacture of key components of the sector.
230 members
PLASTIPOLIS AUVERGNE-RHÔNE-ALPES BOURGOGNE-FRANCHE-COMTÉ
Aimed at developing the plastics engineering sectors, especially for international business.
More than 350 members
PÔLE VÉHICULE DU FUTUR BOURGOGNE-FRANCHE-COMTÉ / GRAND EST
Solutions for future vehicles & mobility: Automotive components, Electric / Hydrogen vehicles, Connected & Autonomous vehicles,Recycling, Mobility services and Industry 4.0.
420 members
VITAGORA BOURGOGNE-FRANCHE-COMTÉ ÎLE-DE-FRANCE
Strategy based on a food for consumer wellbeing: tasty, healthy and sustainable.
More than 370 members
Technology Transfer accelerator SATT Grand Est fast track technology and knowledge transfer from public
– sector research to businesses of all sizes through licencing, R&D cooperation, and spin-off and start-up creation.
TECHNOPOLE TEMIS, Besançon
A high tech site of nearly 250 hectares.
Businesses, research centres and laboratories develop their know-how and applications in high technological value sectors.
Incubator, business nursery, business centre, property for rent and serviced building plots.
NOVAREA, Dijon
A genuine campus for innovation.
Gathers all actors involved in processes of innovation at a single venue: research, development, advice, financing, etc.
Facilitates exchanges between the world of research and businesses, public and private sectors, providing an easily accessible, all-round service for innovation.
AGRONOV, Bretenière
Network of farmers, researchers, investors and businesses to promote innovation in agriculture and its transfer to agricultural holdings. As an accelerator of agricultural innovation, AgrOnov also has a business incubator to host businesses including offi ce facilities, meeting areas, laboratories, greenhouses and fields for testing.